DEPARTMENT OF SCIENCE & HUMANITIES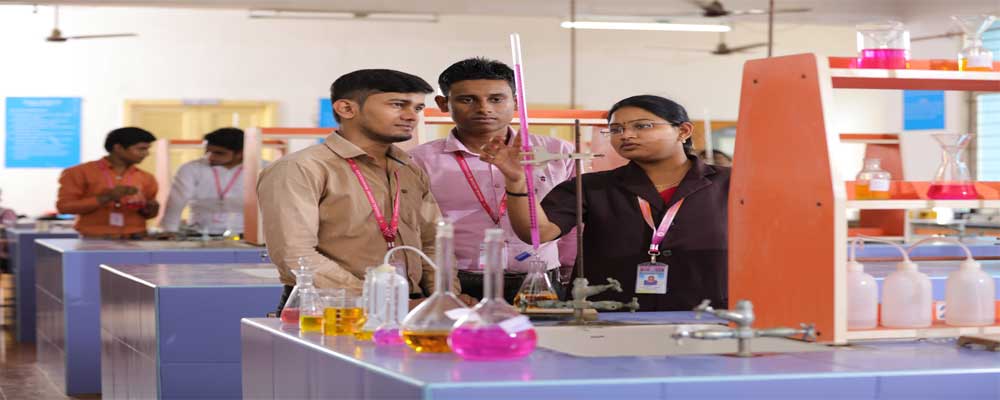 OBJECTIVES OF SCIENCE & HUMANITIES
We are committed to dynamically integrate the components of sciences, humanities and Engineering to groom the students to become globally acknowledged professionals.
• To widen intellectual perspective and enhance entrepreneurship qualities.
• Develop technical and communicative skills to make the students industry ready.
• To inculcate ethical values and promote social responsibility through an innovative learning process in basic sciences and humanities.
• To provide students with soft skills and behavioural training programs in order to develop their overall personality and social consciousness
• Acquaint students with intercultural and global communication skills.
• Provide society with broad-minded students who are capable of critical thinking.
• Educate students on the National System so as to deepen their respect, understanding, and loyalty to their country.
• Undertake all teaching and assessment duties in a competent, effective, and professional manner
• It is a question not only of the direct benefits that science and the humanities can offer society, but also of their potential to come up with answers to the questions of the future. Furthermore, solid and scientifically-founded education and training increasingly determine whether people are able to participate fully in society.
Program Outcomes (POs):

PO 1: Ability of the pupil to apply knowledge of mathematics, science and communications to technical problems and social situations.

PO 2: Presentation and discussion of latest technologies in various fields, which make use of the fundamentals of engineering.

PO 3: Skill in handling equipment in the laboratories and conducting meaningful experiments with conclusive results and data analysis.

PO 4: Choosing the right techniques to design, create and test a system with accuracy.

PO 5: Ability to ascertain feasibility and reliability of components specific to industrial and social development.

PO 6: Display of confidence in oral and written presentation through timely and meaningful interaction.

PO 7: Inculcation of ethical behaviour and social values, essential to professional growth.

PO 8: Excellence in academics, both theory and practice, with a steady and firm goal for higher studies.

PO 9: Regular attendance of lectures and practical sessions irrespective of other commitments.

PO 10: Recognition of the requirement of an ability to engage in lifelong learning.

PO 11: Development of healthy relations between parents, students and the department.

PO 12: Timely staff/PTA meets and counselling sessions/remedial teaching for pupils.
Program Educational Outcomes (PEOs) of the Department:

PEO 1:To enable meaningful understanding of applied sciences fundamental to various branches of engineering, thus laying the foundation of each pupil's career.

PEO 2: To develop in the pupil, a mathematical approach and a scientific attitude towards problem solving, through engaging activities and practical sessions.

PEO 3:To impart training in communication skills, professional ethics and management principles, necessary for the pupil's career.

Program Specific Outcomes (PSOs) of the Department:

The Program specific objectives of the Electronics and communication Engineering Program are the following

PSO 1: To train the students to be an engineer in advanced communication systems.

PSO 2: To encourage the students to solve core engineering problems using latest technological advancements.
SCIENCE & HUMANITIES DEPARTMENT IS EQUIPPED WITH FOLLOWING LABORATORIES:

CHEMISTRY LAB
PHYSICS LAB
LANGUAGE LABORATORIES
COMPUTER PRACTICE LAB
ENGINEERING PRACTICES LAB

ACTIVITIES
VISION OF DEPARTMENT
S & H department strive to provide the opportunity to appreciate the value of science and recognize excellence in education to build their career in engineering to lead life of social cohesion and harmony adopting high values.
MISSION OF DEPARTMENT
M1: To help students to move forward with a collaborative initiative to achieve all round excellence.

M2: To promote knowledge in a rewarding and inspiring research environment.

M3: To develop leadership qualities relevant to the 21 st century and beyond.