LIBRARY
Our Institution has a well-established Air Conditioned Central Library having rich collection of books, online books, print Journals, online journals, and back volume journals. It has departmental libraries in all the departments, thus catering to the needs of Undergraduate, Post Graduate students and faculty.

All Library services like acquisition, cataloguing, issue, return, renewal; catalogue search (On – Line Public Access Catalogue) has been fully computerized with help of bar-code facility.

A good Digital Library has been established in the Central Library premises with effective e-Learning materials, e-Databases, e-journals, e-Books etc. It can be accessed from anywhere in the campus for 24 hours. The Library is an active member of reputed organizational bodies like DELNET & N-List.

Each Department of the college is equipped with departmental Library for specializing in their area with extensive level of knowledge boost in the field of concern of staff and students. There is separate BOOK BANK Section in the Library for the financially weaker sections of the students. The books are classified according to DDC.

Library is fully computerized with NIRMALS software package which is an integrated multi-user library management system those supports all in-house operations of the Library. .

Library is also connected with DELNET for inter library loan and document delivery services.

• Each shelf is accompanied with shelf guide, which indicates shelf number, class number and subjects concerned.

• The library presently subscribes more than 150 periodicals, including both journals and magazines and 15 dailies.

• The library provides current-awareness service to the readers through new arrivals display, announcement posters, newsletters, etc.

• Computerized attendance system at the entrance for the students
BOOK BANK
The Book Bank facilities is provided to all SC/ST students. One set of books as prescribed in syllabus will be issued to two students for semester subject to availability of books.

REPROGRAPHIC SERVICE: In this section photo copy of library documents are provided to readers @ Re.1.00 per page.
General Reference Section:
The Ready-Reference Tools relating to general reference consultation are available in the Reading Room. The following categories of Ready Reference Tools are generally available:

• Dictionary
• Encyclopedia
• Year book
• Handbook
• Guide book, etc.
| Total volumes | 41,717 |
| --- | --- |
| Titles | 20,208 |
| Back volumes | 1,274 |
| Non Book Materials | 2,834 |
| E-books | 10,000+ |
| E-Journals | 725+ |
USEFUL LINKS
•
National Digital Library
•
Thesis Database
•
e-PG Pathshala
•
NPTEL VIDEOS
•
Taylor & Francis
•
Open Access Library
•
Reference Desk
•
OATD-Dissertations
Online Links:
•
Swayam
•
NPTEL
•
DIGITAL LIBRARY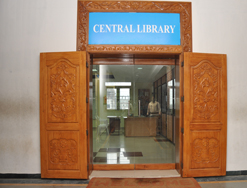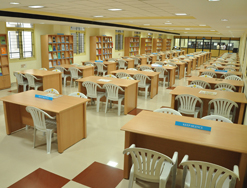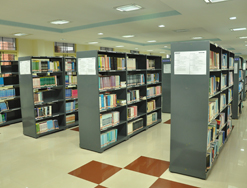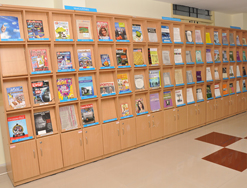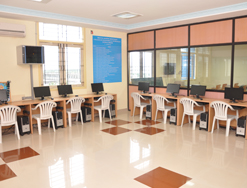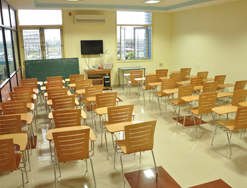 INFRASTRUCTURE
VISION
To be a premier Engineering College, much sought after by the industries and society offering professional education and training blended with ethical values to convert student resource into strong assets of our nation
MISSION
To be world class nodal centre committed to advanced learning, research and training to serve the nation, meeting the national / international standards